From midcentury to this century: (Re)introducing the Skotch Kooler.
Press Kit
Our Story
If the name Skotch Kooler doesn't bring back memories, its signature red Wallace tartan certainly will. Established in 1952, this stylish collection of outdoor gear was a symbol of midcentury leisure so iconic, it even made an appearance in an episode of Mad Men. After disappearing from the retail scene in the 1970s, the brand was revived in 2017 by two brothers, Patrick and Mark Hunt, and their childhood friend, Paul Axt. Inspired by fond childhood memories of the Skotch Kooler, and believing the brand was primed for a modern-day comeback, they purchased the trademarks with a plan to update the designs for today's lifestyle while still retaining their timeless charm.
Want to know more about Skotch Kooler's history? Read the full brand story here.
Our Purpose
Skotch Kooler's mission is to bring friends and families together—and after the past couple years, this goal has never been more relevant. From quick jaunts to the beach to road trips with no destination, our pratical yet stylish products add something extra to every experience. With smart, modern updates and an iconic, incomparable look, Skotch Kooler is made for those who won't settle for standard—because it's the special details that turn moments into memories.
Learn more about our products below or shop the collection here.
Facts
Company: Skotch Kooler USA
Founded (Brand Resurrected): 2017
Headquarters: Minneapolis, MN
Founders: Patrick Hunt, Mark Hunt & Paul Axt
Current Products: Skotch Soft Kooler, Skotch Grill, Skotch Jug
Product Highlights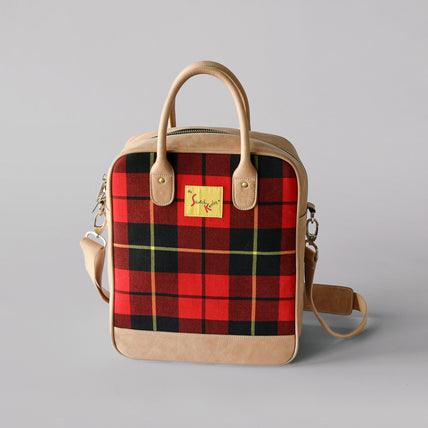 The Skotch Soft Kooler
Fully insulated to function as a cooler but also serves as a true carry-all
Durable top-grain leather
Woven 14-oz worsted wool exterior
Heavy-duty waterproof lining with 3/8" thick closed-cell insulation
Solid brass zipper with double pulls
Easily fits 4 bottles of wine or 12 bottles of beer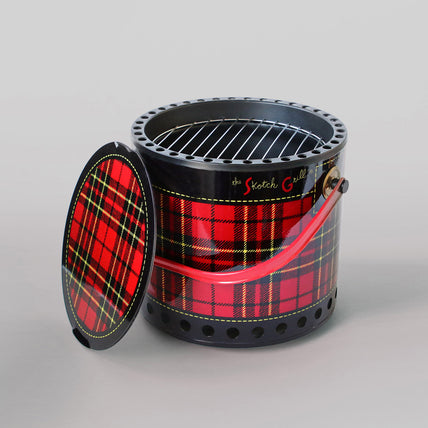 The Skotch Grill
Lightweight and portable with a built-in handle
Works with both charcoal and wood
Burn-proof firepot removes for easy cleaning
Air-cooled double-wall construction keeps inside hot and outside cool
Brass rivets and heat-resistant rubber feet
Stylish plaid lid doubles as a serving tray
Sturdy, tip-resistant design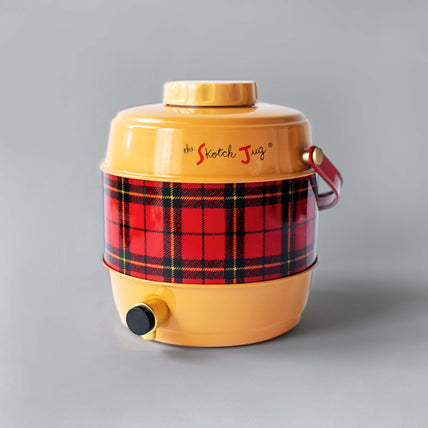 The Skotch Jug
Two-gallon capacity holds enough to share with friends
Heavy-duty insulation for long-lasting temperature control
Wide-mouth opening makes cleaning easy